entertaining development
developing entertainment
WoodHouse is an entertainment, hospitality, sports advisory and investment firm
We leverage decades of entertainment experience with a lifetime of real estate investing to create provocative and culturally significant solutions. WoodHouse sources and creates unique content for owners, clients and partners. The results are branded experiences with authentic, one-of-a-kind character and style that maximize visibility and success.
we develop entertainment
we operate venues
we make things work
We reach beyond the concept, structure, design and content so that each guest remembers more than just the sights and sounds – we create environments that they remember on a deeper level. When all of the elements come together - guests will remember the experience in their soul.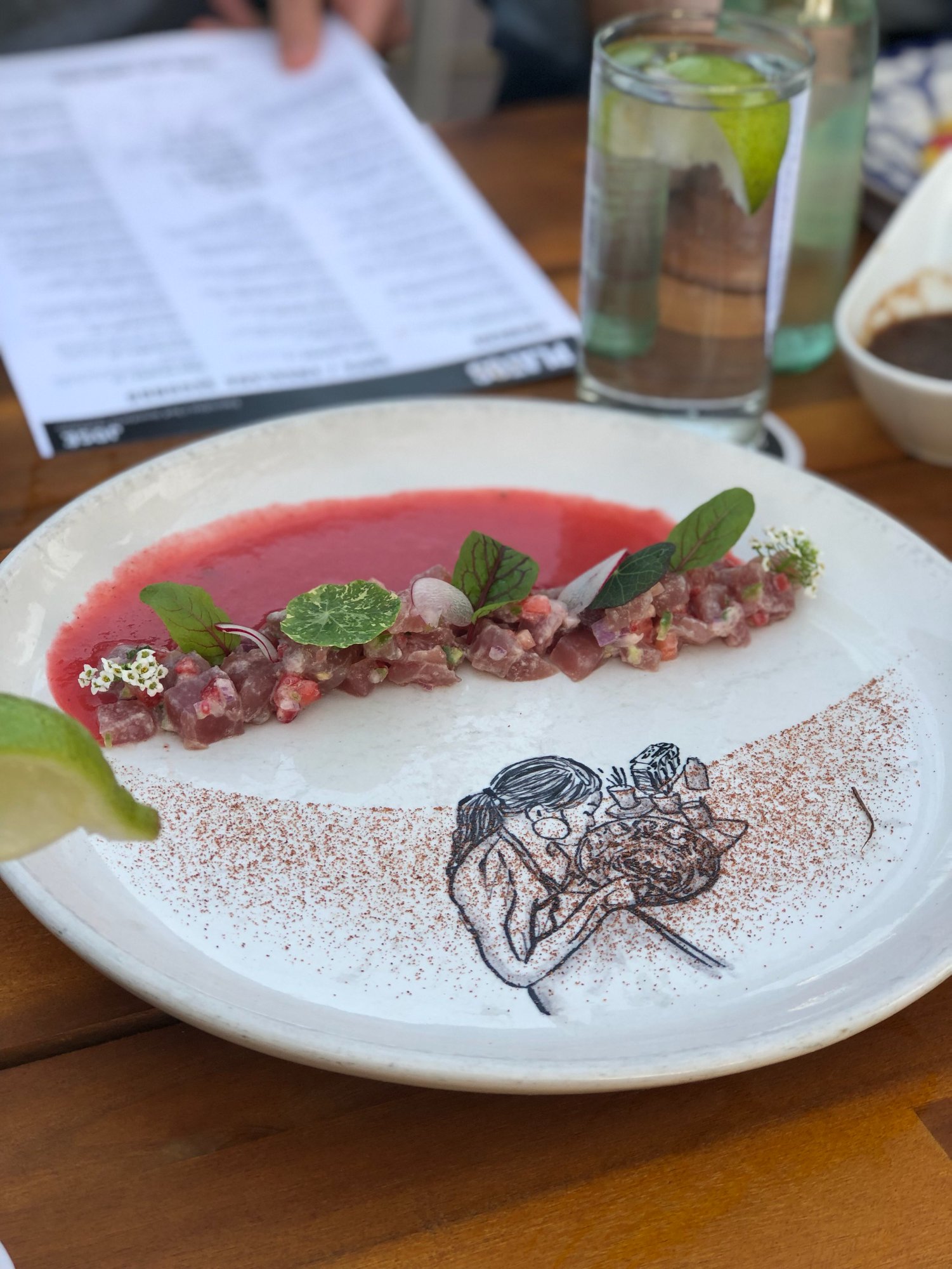 our leadership delivers a rare mix of soulful creativity and institutional knowledge
We merge hands-on experience creating dozens of noteworthy concepts with our deep institutional real estate background. The result is a rare skill set that understands both the experiential and economic sides of the entertainment equation.
Brady K. Wood
With over twenty-five years of urban real estate development and entertainment business experience, Brady has been involved in a wide variety of start-up and institutional investment transactions including urban development, entertainment concepts and public infrastructure projects.
W. Brandt Wood
Brandt has over twenty-five years of experience in creating, developing and operating entertainment and hospitality ventures, from iconic live music venues, to groundbreaking festivals and award winning restaurants.
erick schlather
Erick has nearly thirty years of experience in creating, developing and operating food and beverage concepts and over ten years experience in commercial real estate sales and development.
Amit kaluskar
Amit as been working in the finance sector of the real estate and hospitality field for over 15 years with experience in office, retail and multi-family acquisitions and asset management, as well as real estate and hospitality development.
clyde mackey
Currently the Chief Financial Officer of WoodHouse, Clyde has a variety of responsibilities including, investor relations, tax compliance, financial statement and audit compliance, and interfaces with state agencies and financial instirutes.
JUAn torres
As Director of Food and Beverage Operations, Juan displays his passion and drive curated from more than 18 years of experience in the restaurant business. He is currently the general manager at their newest restaurant venture José on Lovers Lane in Dallas, Texas.
Hannah Wood
As Project Manager and Air Traffic Control, Hannah focuses on overseeing all aspects of specific project scope and design while managing office operations; with over 10 years experience in executive relations, marketing, event and project planning.
Julia Wood
As Production Assistant and Creative Design, Julia maintains principal and client relations, focuses on all deliverables for projects and serves as a liaison for management preparations. Her background includes guerilla marketing in the hospitality industry with an emphasis on bars, restaurants and liquor companies.
Pilgrimage Music & Cultural Festival
Franklin, TN | Co-Founder and Co-Producer
Groundbreaking boutique music festival in Franklin, Tennessee offers a diverse yet renowned lineup of rock and roll, alt-country, bluegrass, jazz, indie, gospel and more. Performances on five stages reflecting the area's historic aesthetic, many bands adopt the Pilgrimage vibe and join other bands on stage for "Pilgrim Mashups". Pilgrimage stages have include talents such as Beck, Chris Stapleton, Sheryl Crow, Jason Isbel, Weezer, Willie Nelson, Band of Horses, Kacey Musgraves, and many more. The 2017 lineup will host artists including Justin Timberlake, Eddie Vedder, Ryan Adams, Mavis Staples, Gary Clark Jr. and Trombone Shorty. The food and beverage lineup is also a carefully curated "culinary experience" that represent the best of local and regional offerings.
José
Dallas, TX | Founder and Operator
A Guadalajaran inspired restaurant at 4931 W. Lovers Lane in the family-friendly Lovers/Inwood neighborhood, serving contemporary Mexican-inspired cuisine with a focus on Jalisco style dishes. A concept of more than a decade in the making, José is born from owners Megan and Brady Wood's frequent trips to Mexico, their love for tequila and a desire to have an inspired place for friends, family and neighbors to gather and feel at home.
Park House
Highland Park, TX | Co-Founder and Operator
Co-founded a new social membership club in Highland Park Village that will be home for creative and entrepreneurial patrons who come together to meet, exchange ideas, dine, dance and participate in one of a kind events in a contemporary private environment that delivers extraordinary experiences. Opening in 2018.
Baylor Scott & White: Sports Therapy & Research at The Star
Frisco, TX | Real Estate and Development Adviser
Working with owners of the Dallas Cowboys to create a destination, world-class center of excellence for sports medicine in partnership with Baylor Scott & White located at The Star in Frisco, TX. The Facility will focus on athletic performance, injury treatment and prevention and overall wellness. It will also include an ambulatory surgery center, advanced diagnostic imaging, outpatient rehabilitation, physical therapy and a host of specialists giving the public access to the same physicians, treatments and therapies that professional athletes use. Opening Spring 2018.
Walsh: The Village
Fort Worth, TX | Food, Beverage and Co-Working
Working with Republic Property Group to help create a first-of-its kind amenity village at its 7,200 acre Walsh project in Fort Worth, Texas, complete with a state of the art fitness center, Gas Market and Co-Working space that allows residents to work and socialize in a relaxed environment.
Cowboys Fit at The Star
Frisco, TX | Real Estate and Development Adviser
Working with owners of the Dallas Cowboys to create a best-in-class specialized fitness experience within The Star in Frisco, Texas, a $1.5 billion mixed-use sports-oriented real estate development. Cowboys Fit offers a comprehensive experience with over 60,000 square feet of luxury gym amenities, including boutique-style classes, indoor and outdoor ride rooms, health and nutrition bar, former NFL player and Cheerleader training staff, and much more.
The Keys Collection
Key West, FL | Food, Beverage and Entertainment
Working with the acclaimed Highgate Hotels on a marquis hotel resort project in Key West, Florida by introducing new restaurants, retail and entertainment to these iconic properties. Designed a one-of-a-kind amenity path with art, murals and other creative elements that connect hotel guests to daily and nightly events, activities, drinks and entertainment among the Keys Collection.
Light Farms
Celina, TX | Food and Beverage
Developing and designing with Republic Property Group a first-in-class Market Café for the Light Farms Community situated on 1,070 acres in Celina, TX. The Market Café will boast a casual and friendly environment with specialty grab-and-go food and beverages, a restaurant with menu options from acclaimed Chef Graham Dodds, and a small bar where residents can work, socialize and relax.
Crossroads Brewing Company + Bare Knuckle
Chicago, IL | Partner and Operations Adviser
Crossroads Brewing Company is a craft beer company based in Chicago, IL that was founded on the principles of authenticity, independence and innovation. WoodHouse is working to create brand affinity in the Chicago market for their Bare Knuckle brand, which includes constructing a small brewery, taproom, restaurant and rooftop in the hip area of Logan Square.
Cypress Waters
Coppell, TX | Food, Beverage and Entertainment
Working with Billingsley Company to develop the lush 1,000 acre master-planned development. The Sound at Cypress Waters is centered around a serene 362 acre lake. This office, multi-family and retail waterfront development will feature 35,000 sq. ft. of restaurant and retail, a lakefront amphitheater, a parks and relaxation lawn, activities lawn and hiking and bike trails.
Downtown Dallas Project
Dallas, TX | Food, Beverage and Entertainment
Downtown Dallas Food Hall
Dallas, TX | Food, Beverage and Entertainment
Partnering with the acclaimed iCrave Design Studio to create a first-of-its-kind food hall in Dallas, Texas. This undisclosed location will be the home of a truly immersive experience in music, food, entertainment and art.
restaurants + bars
The Green Room
Deep Ellum, Dallas, TX | 1994 - 2005
Co-Founder and Management
Jeroboam
Dallas, TX | 2000 - 2006
Co-Founder and Management
Umlaut
Downtown Dallas, TX | 2001 - 2006
Co-Founder and Management
Green Elephant
Dallas, TX | 1990 - 1996
Founder and Management
Vortex Mex
Deep Ellum, Dallas, TX | 1995 - 1999
Owner and Manager
music venues
Trees
Deep Ellum, Dallas, TX | 1998 - 2007
Co-Founder and Management
Gypsy Tea Room
Deep Ellum, Dallas, TX | 1998 - 2007
Co-Founder and Management
Rhythm Room
Dallas, TX | 1988 - 1994
Owner and Management
HOSPITALITY
The Gates Miami Beach
Miami Beach, FL | 2017
Programming and Hotel Rebranding
Westin Arlington Gateway
Arlington, VA | 2017
Reposition Restaurant and Lobby
Renaissance Boston Waterfront Hotel
Boston, MA | 2017
Reposition Restaurant, Lobby and Club
The Island Beachside Resort
Fort Walton, Florida | 2018
Food, Beverage and Entertainment
entertainment
Coyote Drive-In Theater
Panther Island, Fort Worth, TX | 2013 - 2015
Co-Founder and Manager
Miller Lite Corral at AT&T Stadium
Arlington, TX | 2013 - 2014
Food, Beverage and Facility Adviser
Jimmy Buffett: Live at the Drive-In
Panther Island, Fort Worth, TX | 2014
Founder and Producer
Dallas 2000 & Dallas 2001
Dallas, TX | 2000, 2001
Producer
The Entertainment Collaborative
Dallas and Fort Worth, TX | 1988 - 2003
Co-Founder
Rhythmic Records
Dallas, TX | 1988 - 2003
Owner and Manager
real estate + development
L2L Development
Dallas and Fort Worth, TX | 2010 - 2014
Managing Partner
INCAP Fund
Dallas, TX | 2004 - 2010
Co-Founder and Managing Partner
Urban Lab Real Estate
Dallas and Fort Worth, TX | 2000 - 2005
Managing Partner
Green Mountain Energy
Dallas and Fort Worth, TX | 2003 - 2004
President of Green Mountain Dallas
retail
Starcat
Deep Ellum, Dallas, TX | 2002 - 2004
Co-Founder and Management